Approved Bio
Woodshed
/ˈwʊdʃɛd/
(verb) 1. to practise on a musical instrument
An off the cuff drunken jam was what sparked the inception of Woodshed. Precision and talent may have been lacking, however the chemistry between Chado (bass), Greeny (drums) and Russ (guitar) was obvious.
With a love for blues, country and classic rock'n'roll, the Brisbane trio set about honing their chops. In true "woodshedding" fashion, they hit the practice room, writing songs based around loose jams and impromptu noodling. The result was music infused with raucous, upbeat, cowpunk rhythms, whilst remaining committed to paying respect to the traditional blues artists of yesteryear.
Fast forward 3 years, Woodshed fondly reflects on two EP releases, performances at Byron Bay Bluesfest, Chinchilla Melon Festival, Airlie Beach Festival of Music, and playing alongside respected Aussie artists, such as Kingswood, The Delta Riggs and Good Boy.
Woodshed's live performances truly illustrates their passion for this genre, entertaining audiences across their home state of Queensland and parts of NSW.
"this three piece probably lost their body weight in sweat playing as passionately as they did."

"Russ, Greeny and Chado's live sets are tighter than a Scotsman the day before payday."

"kickass cow punk tunes that makes the room alive."

"Best night out, great musicians who are also fun and really entertaining.
2019 has Woodshed frothing. A debut album release planned for the end of the year will keep the fellas busy, but pumped to spread the Woodshed love. An album that remains true to the Woodshed spirit, but delves into sonic territories that explores the moodier side of country blues and all its varying shades.
Approved Images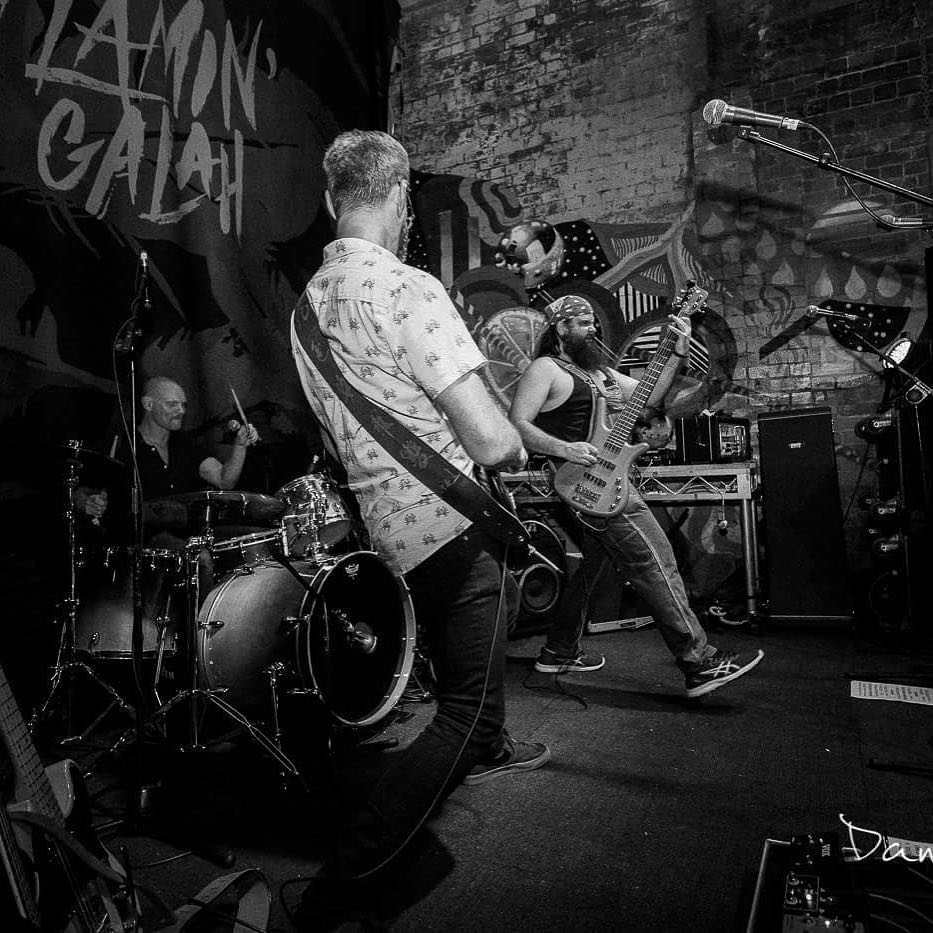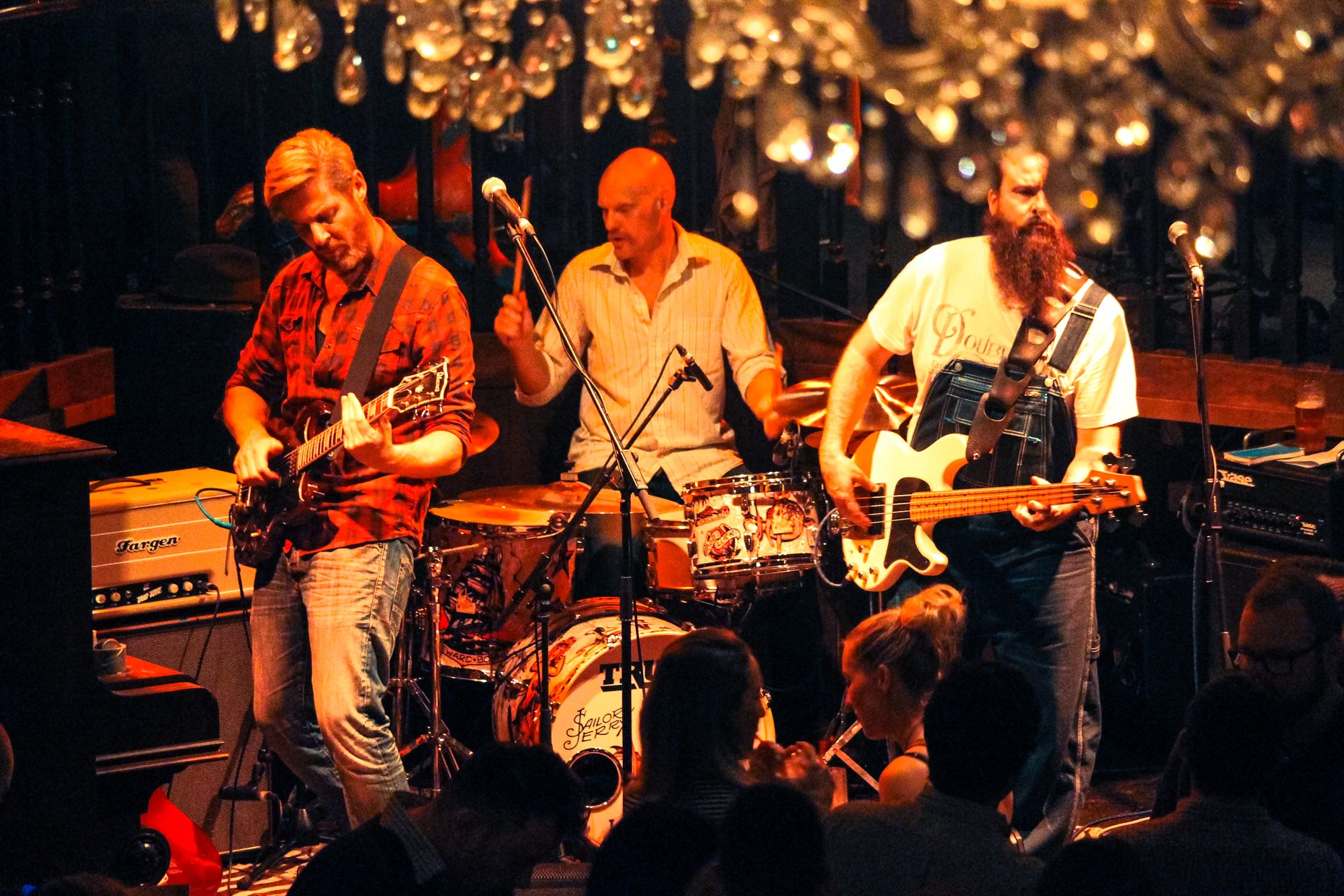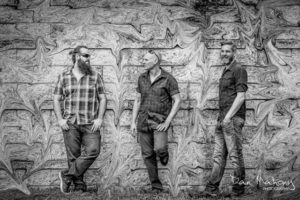 Music
Videos

Social Links
Major Appearances
For Brisbane and Gold Coast Bookings/Gigs Contact:
Russell | thebandwoodshed@gmail.com
For Sunshine Coast Bookings/Gigs Contact:
Jerome 0401917660 | jerome@musicsimply.com.au